Personal Attention to Your Case.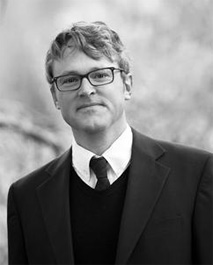 "It is my commitment to provide dignified advocacy to my clients. That necessarily requires honesty, compassion and hard work on my part. It is my privilege to be your advocate in the Montana legal system."
A Billings native and fourth generation Montanan, Thomas Mackay is admitted to practice law in the State of Montana in both state and federal courts. He has over a decade of legal experience, including jury and bench trial practice. Additionally, Thomas has federal court experience serving as Law Clerk / Staff Attorney to Senior United States District Court Judge Jack Shanstrom.  Thomas pledges personal attention to Montana clients in workers' compensation, property damage, personal injury and wrongful death cases. 
The Mackay Law Firm is dedicated to assisting clients in reaching stability and maximizing the recovery to which they are entitled.  When you have a legal claim, time is not on your side.  Call the Mackay Firm today at 406.256.2151 for a personalized free consultation.  Any fee is contingent upon your recovery.
* Licensed and Insured
*Of Counsel to the Law Offices of Gavin W. Murphy, PLLC.  |  http://www.gavinmurphylaw.com